Established in 1989, Lily & Taylor is located in the heart of New York's midtown Manhattan garment district. Since then our motto has always been to strive for perfection. At Lily & Taylor we believe that our customers deserve the best and we stop at nothing less.

Our designers travel the world over to find the newest and latest, yet high quality fabrics, gems, and detailing that are then created into the impeccable designs that would flatter the unique shape of each individual woman of elegance and sophistication.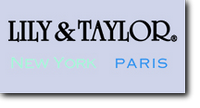 Lily & Taylor is known to manufacture premium quality special occasion suits, dresses, fur accessories and hats for the lady who desires the classy yet stunning look without being overly done.

The dedication of our design and sales team has propel Lily & Taylor to the front line of fashion, and blooming into our newest line Sapphire Collection.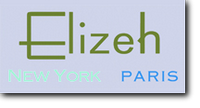 Sapphire collection exudes quiet elegance in a hi
gh class
and demanding world of fashion. As its Parent line, Sapphire offers the best of fabrics, and impeccable details in a wide range of Usher suits, dresses and leisure wear that will make your purse smile. So go ahead and plan the event, whether it is wedding, church, cruise, funeral, or any social gathering and be confident that at Lily and Taylor there is a garment for you.
Located in the heart of New York's garment district our team of expert sales representatives awaits eagerly your orders, comments and suggestion.

Call today toll-free at (877) 908-2956.